5 Reasons why a Photo Booth is a must-Have for your Wedding or Birthday Party in 2023
Your wedding day or birthday party is one of the most special and memorable days of your life. From the venue to the dress, the florist to the photographer, you've put in a lot of effort to make sure that everything is perfect. But have you considered renting a photo booth for your event in Mauritius ?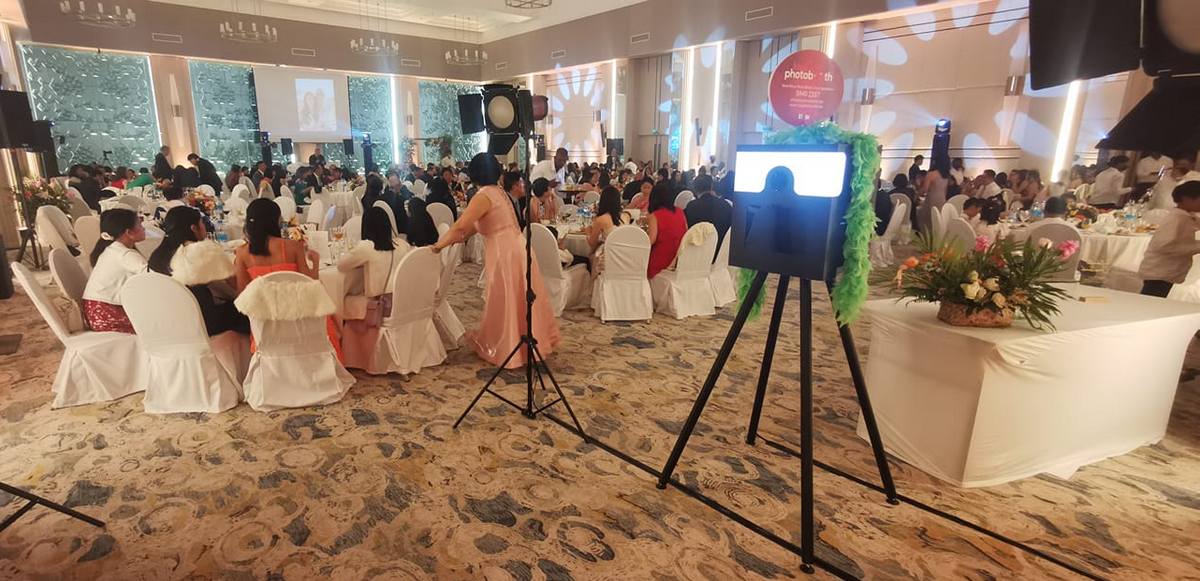 Here are six reasons why a photo booth is a must-have for your wedding or birthday party:
It Engages and Includes Your Guests

A photo booth is an excellent way to ensure that your guests are included and engaged in the festivities. It's possible that not everyone will end up in the frame of your photographer's lens, and a photo booth is a fun way to make sure that everyone has a chance to be part of the action. Even shy or less outgoing guests will feel comfortable letting loose in the photo booth, and it's a great way to entertain guests during the cocktail hour while the bride and groom are taking formal photos.

It's Fun for All Ages

Photo booths are great fun for guests of all ages. There's something about the novelty of taking silly pictures in a booth with friends and family that appeals to everyone. With a wide variety of props to choose from and the freedom to snap away for as long as they like, guests can let their hair down and enjoy themselves.

It Provides a place for your Guests to Express Themselves freely

Guests often behave differently when a professional photographer is present, but a photo booth provides a chance for guests to let their hair down and be themselves. Guests have full control over the experience, and it's during photo booth pictures that guests tend to show their true personalities and have a great time.

It Provides Another Point of View

Even if your photographer is excellent and can capture almost everything happening during your event, a photo booth provides a unique perspective. Your photographer is likely focusing on the main events of the day, but a photo booth lets you see all the fun that takes place behind the scenes. It's a great way to capture candid and spontaneous moments that you might have missed otherwise.

It Creates One-of-a-Kind Party Favors

Coming up with the perfect party favor can be a challenge, but photo booth pictures are a great take-home memento for your guests. You can provide prints or digital copies of the photos, and people tend to hang on to (and share) a great photo, especially when it's a unique and fun memory from your event.
Why renting a professional Photo Booth is Better than DIY ?
While it's possible to set up a DIY photo booth, renting a professional photo booth is the better option for several reasons. A professional photo booth rental company like Kiss Photobooth offers an excellent photo booth rental experience that you and your guests will love.
Where should you setup the Photo Booth at your wedding?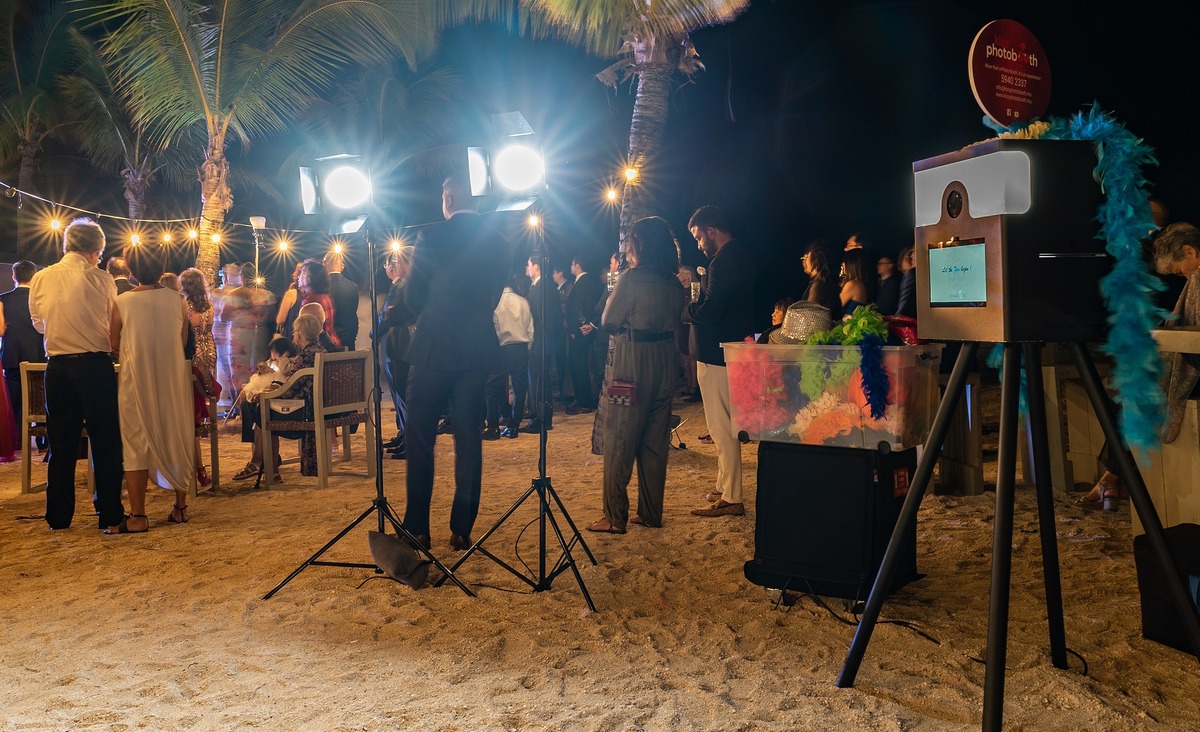 Your wedding is a day that you'll remember forever, and photos are a great way to capture all the special moments. One way to make sure you capture all the fun is by setting up a photo booth at your wedding. But where should you put the photo booth? Here are a few hints.
Near the Dance Floor

If you want to encourage your guests to use the photo booth, consider placing it near the dance floor. This way, guests can easily take a break from dancing and pose for some fun photos. Plus, the lively atmosphere of the dance floor will create a festive backdrop for the pictures.

In a Well-Lit Area

When choosing a location for your photo booth, make sure it's well-lit. Natural light is best, so if possible, choose a spot near a window or outside. If natural light isn't an option, make sure you have plenty of artificial lighting to create a bright and welcoming space.

Away from High-Traffic Areas

While you want your photo booth to be easily accessible, you don't want it to be in a high-traffic area. This could cause congestion and make it difficult for guests to use the photo booth. Consider placing it in a quieter area, such as a side room or in a corner, where guests can easily find it but won't block the flow of foot traffic.

Close to Props and Backdrops

To make the photo booth more inviting and fun, consider placing it close to any props or backdrops you've provided. This will encourage guests to get creative and have some fun with their photos.

Convenient for Your Photographer

Finally, consider the convenience of your wedding photographer when choosing a location for your photo booth. You'll want to make sure your photographer can easily capture all the action, so choose a spot that's visible and won't obstruct the view of the guests or the rest of the wedding.
In conclusion keep these tips in mind when deciding where to place your photo booth, and you're sure to have some amazing photos to treasure for years to come.
11 reasons why a photo booth is a great addition to any wedding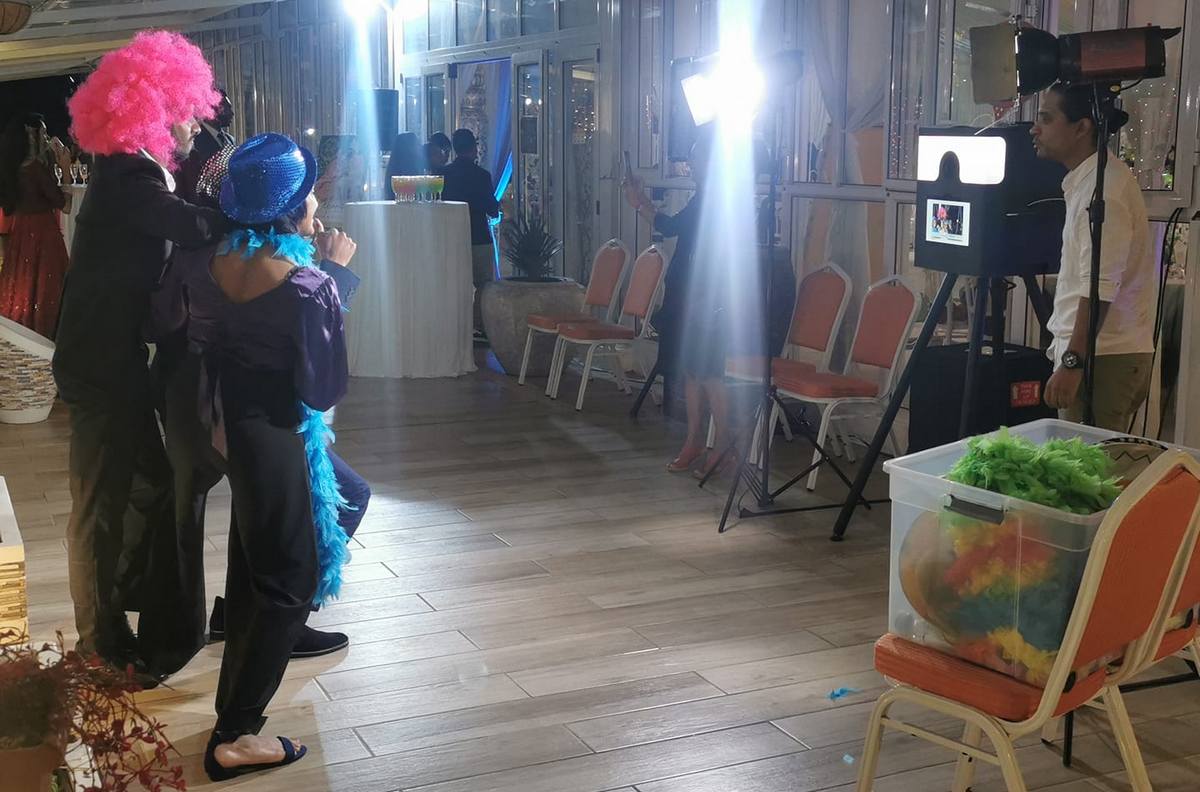 Photo booths have become a popular trend in weddings, and for good reason. They provide an interactive and fun experience for guests while capturing memories in a unique way. Here are 11 reasons why a photo booth is a great addition to any wedding:
High Quality Prints

With advancements in technology, modern photo booths are capable of producing high-quality prints that will last for years.

Immediate Access

Guests will have immediate access to their photos through prints and email. This means that they can take their photos home with them or share them on social media right away.

Interactivity

A photo booth is fun and interactive, giving guests the opportunity to pose with friends and family while creating lasting memories.

Self-Serve

Unlike traditional photography, guests don't need anyone to take photos for them. They can easily operate the booth themselves, making it a convenient and hassle-free experience.

Fun for Everyone

A photo booth brings a lot of fun and laughter to any wedding, providing entertainment for guests of all ages.

Friendly Operators

Operators are always on hand to ensure that guests have a great experience. They are helpful, friendly, and will make sure that everything runs smoothly.

Unlimited Photos

The photo booth provides unlimited photos, which means that guests can take as many photos as they want.

Album Photo

The bride and groom can have an album photo at the end of the event, which is a great way to capture memories of the special day. Guests can print up to two of the same photo, with one going to them and the other being glued into the album. They can also leave a message in the album, making it a great guest book alternative.

Variety of Props

A photo booth comes with a variety of props, including masks, hats, fun glasses, wigs, and party feather boas. These props provide endless possibilities for creative and fun photos.

Print Quality

The print quality of the photos is excellent and will last for years. This means that guests can keep their photos as a memento of the special day.

Fun for All

Even guests who don't take pictures will have fun watching and making fun of those posing in front of the photo booth. It's a great way to bring everyone together and create a fun and memorable experience for all.
In conclusion, a photo booth is a fun and interactive addition to any wedding. It provides guests with a unique way to capture memories, and it's a great way to bring everyone together for a fun and memorable experience. From high-quality prints to unlimited photos and a variety of props, a photo booth is sure to be a hit at any wedding. Book your photobooth in Mauritius with Kiss Photobooth today for your next event.
We are only a call away from you
5940 2337
Made possible using the best technologies