Who we are
About us
With clients all over Mauritius and expertise in the Photo Booth field, Kiss PhotoBooth is ambitious, growing fast and committed to providing the best digital photography experience for your wedding and parties. We are based in Tamarin and Albion and have an impeccable track record for helping our clients have fun in their events. Beside of the fact that our PhotoBooths use the latest technologies, we strive to provide the best possible customer service through our expertise in the design and in the setting up.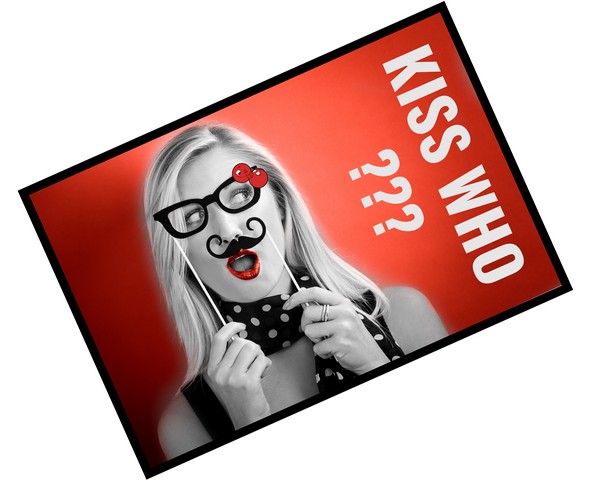 Our Philosophy
Provide an amazing, fun and professional experience to your guests throughout your wedding or party. Our all-in-one photobooth package includes everything from design, delivery, installation and operation in the most discreet and friendly way. The operators simply know their job !

Our Package
Looking for something special for your wedding, birthday, party or any other family gathering ? Rent our photo booth to make your event an unforgettable one. Pose and get fun souvenir photos through our instant print-outs. Ever lasting memories guaranteed ! The available fun props allow your guests to take amusing photos which you can later retrieve online.
Our team
Meet the Superheroes
We are a small, friendly and talented team. Taking pictures is our passion !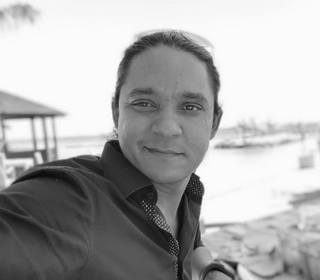 Kurt looks after the technical, graphic & sales part. If you have any question, he's the one to call.
Kurt François
Sales & Design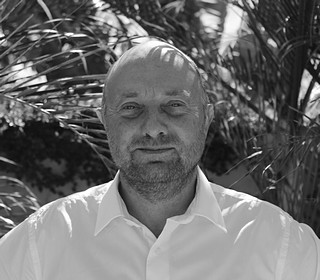 Olivier comes from Belgium but resides in Mauritius. He was the one to initiate the idea of starting the PhotoBooth business
Olivier Vos
Admin & Finance
Let's get back to the basics
What is a Photo Booth ?
The Kiss Photo Booth is box that you can rent during your events for taking and print your pictures instantly. However ours has a lot to offer ! Discover its amazing features...
It's connected !

CLOUD / EMAIL / FACEBOOK

After your event you can retrieve easily all your photos from the Cloud. We will send you an email with the logins.
Emails are sent instantly after shooting. Enjoy your pictures on the spot.
Once received, you can share your pictures on Facebook or any other social network. It's up to you !

* : using available wi-fi connection on premise or via optional 4G connection.

Pose & Print !

DSLR CAMERA / ANIMATED PICTURES / PHOTO PRINTER

Sharp, superb quality and unlimited images with the integrated DSLR camera.
See the magic of the Kiss Photo Booth by posing 3-4 times. Animated pictures which are also known as GIFs are then generated. The dynamic photos can also be printed in polaroid format.
Print as much as you like with our integrated high-speed photo printer. Enjoy high quality 10x15 cms printouts. Optional: 20x15 cms.

Design & Operate

PHOTO DESIGN / OPERATOR / PROPS

Choose between different designs or optionally ask us to design the perfect photo layout for you.
We provide an operator who will take care of the installation and ensure everything works great during your event.
A box full of all kind of props is included in our packages. Wigs, Hats, Glasses, Boas among others.
We are only a call away from you
5940 2337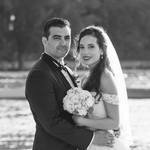 "We would like to thank you for your wonderful service that contributed to making this day even more special. Keep it up!"
- Genevieve and Matthew from Melbourne, Australia who celebrated their wedding at Chateau de Labourdonnais on 28 Dec. 2018 -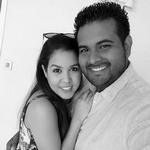 "We have been very impressed and satisfied with the professional service of Kiss Photobooth. We had a dedicated person assisting our guests during our wedding.. The photos were of very good resolution, quality and gave us valuable memories.. We will definitely work again with Kiss Photobooth for our events and recommend your services to our surrounding. Keep the good work!! !"
- Kevin & Alexia from Beau-Bassin, Mauritius who celebrated their wedding at Domaine de Wolmar on 04 Jan. 2019 -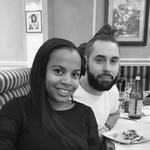 "Thanks again for the services provided, my guests loved it and they did give me some feedbacks. They explained that they previously enjoyed other photo booths in some weddings but there was only the equipment. They appreciated the fact that you were on the spot and that you knew people how to manage people and moreover, with a lot of patience. Again 1000 thanks. I am very happy to have chosen you."
- Vanessa & Alexis from Grande Riviere, Mauritius who celebrated their wedding at Hilton Mauritius Resort & Spa on 19 Aug. 2019 -
How much cost the Photo Booth ?
Our Prices
We guarantee to provide the best value for money for your wedding or party ! We also provide a lot of additional options like dual print-outs for your guess book, request a full quote.
4 hours

Normal Price : Rs. 18,400

Rs.

9,280

2x Options

Animated & Static pictures

Access

to all photos on the Cloud

Unlimited

Photo Shoot & Printing

Instant

Email sending (WiFi)

1x

Operator

Inclusion

of names & date

Box

of Fun Props

Dual Print Outs

Optional : Rs. 2,500

XL Print Outs (20x15cms)

Optional : Rs. 3,000

Green Screen

Optional : Rs. 2,500

4G for Instant Email

Optional : Rs. 1,400

Large TV Screen for Real-time Photo Display

Optional : Rs. 6,500
2 hours

Normal Price : Rs. 13,800

Rs.

6,960

2x Options

Animated & Static pictures

Access

to all photos on the Cloud

Unlimited

Photo Shoot & Printing

Instant

Email sending (WiFi)

1x

Operator

Inclusion

of names & date

Box

of Fun Props

Dual Print Outs

Optional : Rs. 2,500

XL Print Outs (20x15cms)

Optional : Rs. 3,000

Green Screen

Optional : Rs. 2,500

4G for Instant Email

Optional : Rs. 1,400

Large TV Screen for Real-time Photo Display

Optional : Rs. 6,500
6 hours

Normal Price : Rs. 23,000

Rs.

11,600

2x Options

Animated & Static pictures

Access

to all photos on the Cloud

Unlimited

Photo Shoot & Printing

Instant

Email sending (WiFi)

1x

Operator

Inclusion

of names & date

Box

of Fun Props

Dual Print Outs

Optional : Rs. 3,500

XL Print Outs (20x15cms)

Optional : Rs. 3,000

Green Screen

Optional : Rs. 2,500

4G for Instant Email

Optional : Rs. 1,400

Large TV Screen for Real-time Photo Display

Optional : Rs. 6,500
Made possible using the best technologies





Recommended by